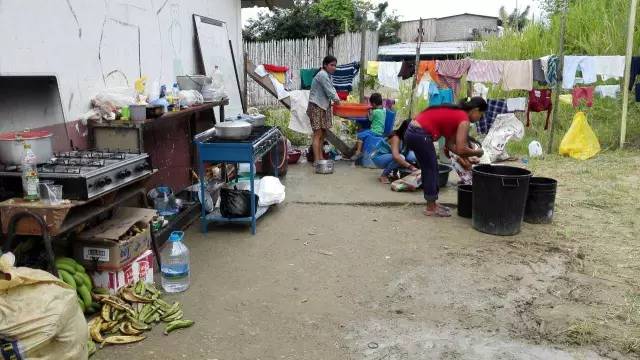 In 2016, a young Chinese man named Xue Bin backpacked through Sichuan and Tibet for 2200 kilometres. He walked along National Highway 318, China's longest highway, that runs all the way from Shanghai to Tibet. Along the way the adventurous backpacker not only shot pictures of local residents and mountain vistas, but also captured some pressing environmental issues with his lens.
While traveling along the highway, Xue Bin was startled by the amount of trash that other tourists had left behind before him. Beside Lamaya Township in far western Sichuan, Xue Bin noticed livestock rummaging around in the trash, eating leftover scraps of food from the mess. People from the village told him that cows had previously died from eating plastic bags and other items which could clog their digestive systems. Some locals even ate the cows that died from this, which resulted in other health issues.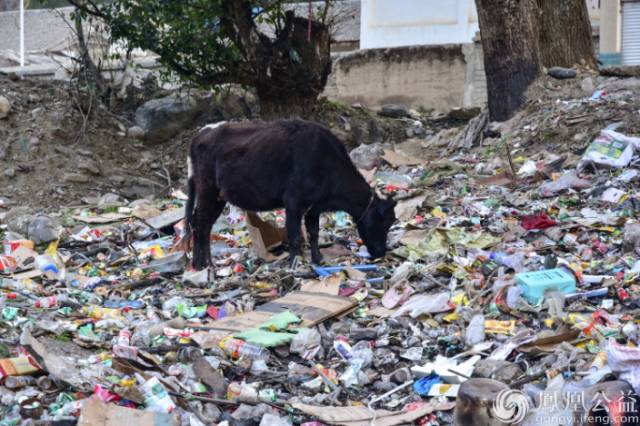 Further up the road, Xue Bin photographed empty bottles that tourists had likely tossed from their car windows, strewn about underpasses and blown into roadside creeks. Disturbed by the amount of trash on the side of Highway 318, Xue Bin started surveying the roadside trash by counting the amount of rubbish in an area measured with a string. In a one square-meter area on the side of the road at Yalashan Pass, some 4800 meters above sea level, Xue Bin counted 86 empty beverage containers. He then photographed the assorted trash, beginning his photographic exposé.
On the road, Xue Bin met other backpackers travelling in the same direction who joined in on his project, the first of its kind in environmental protection circles. He hopes to prompt people to pay attention to the impact of tourism on Tibet's environment by using objective data and images that show viewers the material and brands of the trash.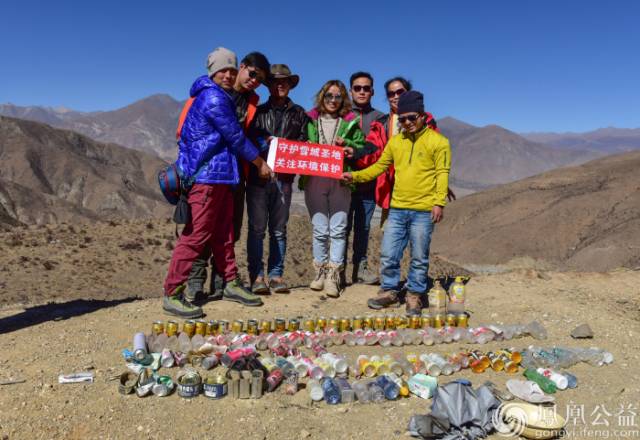 Tibet's tourist sector is rapidly growing, with the plateau attracting groups and solo travellers from the rest of China. Most people think of Tibet as a beautiful, serene and untouched place, but tourism is in fact challenging its ecosystem. A Tibetan man in a town along the way told Xue Bin that "even though Tibet is breathtaking, our ecosystem is very fragile." The young backpacker hopes that his exposé on Tibet will motivate people and organizations to pay more attention to environmental issues.